Shopping Cart
Your Cart is Empty
There was an error with PayPal
Click here to try again
Thank you for your business!
You should be receiving an order confirmation from Paypal shortly.
Exit Shopping Cart
gluten-free food blog by tara a. murray
For those living in the Amarillo area, "Amarillo Magazine' does a great job each month spotlighting our wonderful city, sites and community. It was an honor and privilege working with them to do a gluten-free spotlight!
I will post these recipes on here, but first, you must check it out here! From glutenfree french bread, fried chicken and cinnamon rolls, you can't beat these tasty recipes by Eat Drink & Be Murray! Thanks to Amarillo Magazine for platforming the awareness for celiac disease & a gluten-free lifestyle.  It's not about what you CAN'T eat, but what one CAN eat!!!
Photo by Shannon Richardson recipes courtesy of Tara Murray.  
Amarillo Magazine
Spaghetti Squash
When I am craving pasta, and I don't want to try a gluten free pasta that will only leave me disappointed, I use spaghetti Squash.  This winter squash is loaded with nutrients!  Try baking, boiling, roasting; no matter what you do, you won't be disappointed.  And it's so much fun, i feel like I'm playing with play-dough!
Health Benefits of Spaghetti Squash
Contains omega-3 essential fatty acids
omega-6 fatty acids
prevents heart disease
prevents cancer
prevents inflammation cause by arthritis
promotes brain function
Loaded with vitamins & minerals. i.e. folate, potassium, vitamin A, B, C
rich in betacarotene
recent studies says it's good for prostrate health
Preparing Spaghetti Squash
Bake: 
Preheat oven to 375 F
Prick with a fork all over or cut a slit lengthwise on one side hot dog style
Put on pan, bread pan and place in oven for 45 minutes to an hour
After it's fully cooked, cool enough for you to handle
Cut the remaining side.
Dish out the seeds and discard
use a fork or spoon and scrape the edges.  Pasta will appear!
BOIL:
Cut the spaghetti squash in half lengthwise with a sharp knife. 
Scoop out the seeds with a spoon, trying not to detach any of the strands of the squash. Discard the seeds.
Fill a large saucepan with water. Make sure it's large enough for the whole squash to me immersed in water.
Bring water to a rolling boil.
Place both halves of the spaghetti squash, skin side up, into the pot. Return to a boil.
Once it reaches  boil, turn down the heat to medium and cook for 15 minutes
Check the spaghetti squash after 15 minutes by sticking a fork into the fleshy side. If it still seems tough, allow it to cook longer. 
Take out of boiling water after it's fully cooked.  Cool enough for you to handle.
Use a spoon or fork to scrape out the edible part of the vegetable.
If you don't know, almost all Kettle Chips are gluten free! They will say gluten free on the back, but always check ingredients!  They are my go-to right now!  Thank you Mr. Kettle.  This is my favorite right now!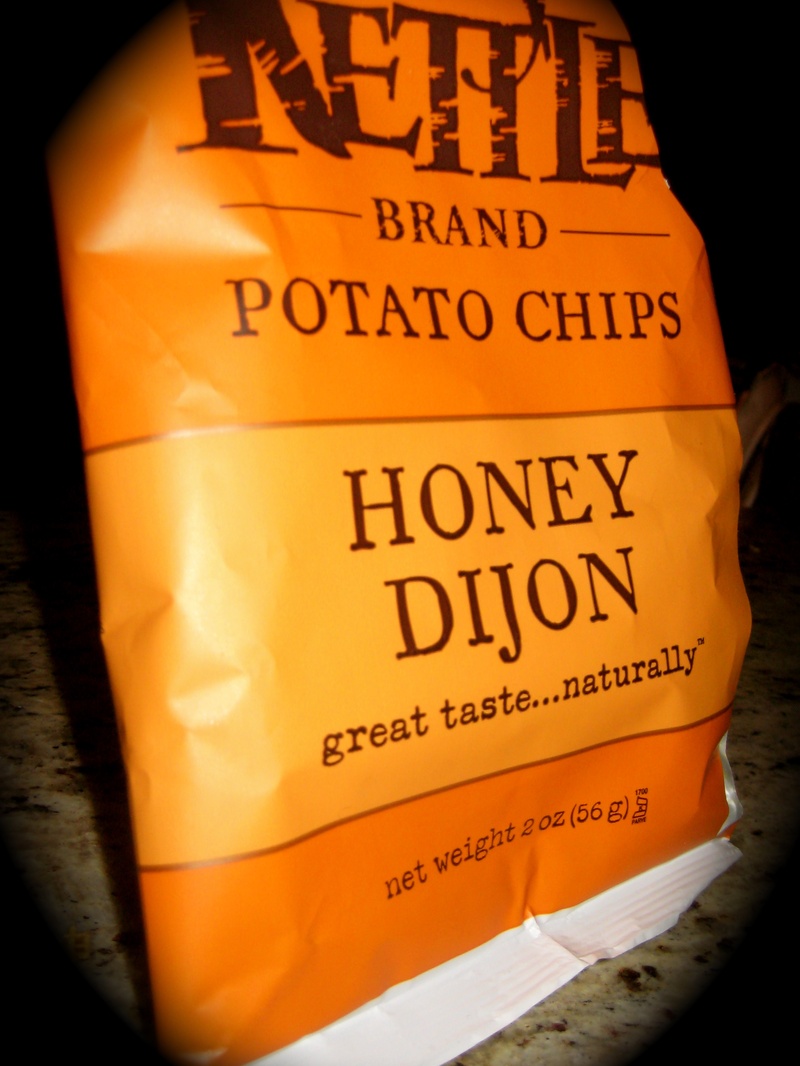 I was in a wedding at Estes Park, Co, and of course gluten free traveling is always an issue.  Since we were flying into Denver, we found two gluten free bakeries in the surrounding areas and a whole foods online.  I was just going to risk it! I mean it's Colorado, they seem "natural."
Oh my goodness! First stop Deby's Glutenfree Bakery. At first, it was a "Deby Downer." I wasn't picturing anything overly fancy, but when you first walk in...about 4 shelves, more empty than full.  And we were there probably five minutes before anyone came out to say hello.  I understand it's a busy season, but friendly customer service is always expected.  The owner (I presume) was wonderful and I enjoyed our chat.  They have casseroles, ice creams, flour mixes, dessert, really quite a variety.  I decided on chicken nuggets and chicken egg rolls (yes childish perhaps BUT I was craving that!  
So all in all, glad i went, it's more than anything in Amarillo.  But honestly, probably won't detour to stop at next time, though the raw cookie dough or fresh cinnamon rolls are a little tempting!
The Taste?
Chicken nuggets, full of vegetables, so nutritious- yes.  Taste- just ok.
Chicken egg rolls: texture- impressive. sweet dipping sauce: wonderful. (yellow looking one... no thank you) Taste: Quite tasty!
They do ship to just about anywhere.
Just starting out on a new adventure in gluten free?
Here is a bit of information and helpful tips. Always remember: Just becuase it says gluten free, means nothing.
Always check ingredients.  Wheat free does not mean gluten free, and look to see if it is manufactured with gluten ingredients in the facility.
Ingredients that contain gluten:
Wheat, rye, barley, oats, malt, msg (monosodium glutamate), modified food start, triticale, spelt, some artificial flavors, soy sauce, ect.
Here is a very thorough list of ingredients
http://www.celiac.com/articles/182/1/Unsafe-Gluten-Free-Food-List-Unsafe-Ingredients/Page1.html
Unusual things that contain gluten: soy sauce, charcoal, chicken broths, ect

Now:maltodextirn. Supposedly in the USA it is derived from
corn. However I have gotten sick from it, so now I just stay away, unless it specifies Maltodextrin (derived from corn)
Things to have on hand: always check ingredients just in case.
Spices: mcCormick
Tea: Celestials and tazo
-ritos
Kettle Chips
Haagen Daz- ice cream & sorbet (unless cookie, cake batter, ect.)
larabars
potato lays
many blue chips
Honey nut rice chex, rice chex, chocolate rice chex or strawberry rice chex
Kraft is typically gluten free in cheese
Cowboy Charcoal: use oak and natural ingredients.
Born & bred in the Panhandle of Texas, I thought a well-balanced diet was steak, potatoes, fried okra & dessert. The only way to eat chicken was fried, give me more butter, & pass the salt please!
I have never not had stomach problems. Doctors referred me as the "mystery child" with no soluion. IBS, spastic stomach, acid reflux…"You're normal, live with it." After years of tests, procedures & eliminations, I was diagnosed through a blood test with celiac disease. A high positivity of gluten is 14, I was 52. I was told to go on a gluten free diet.
Gluten what? That day I was introduced to the word that changed my life forever. As I entered a land without wheat, rye, barley & oats, I never knew a person could feel so good! In less than three days I felt a difference, and every problem cleared up with time. Some doctor's have coined me as the poster child of celiac because of my high sensitivity. After about 15-35 minutes of consuming gluten, I have an episode. Pass out, throw up, dizziness, spend one on one time with the toilet, ect. Gluten reacts in my body like a poison, hence why gluten free is such a blessing.
/