Shopping Cart
Your Cart is Empty
There was an error with PayPal
Click here to try again
Thank you for your business!
You should be receiving an order confirmation from Paypal shortly.
Exit Shopping Cart
gluten-free food blog by tara a. murray
Every Halloween, my Grandma Mom would make these popcorn balls. Though she has passed away, her memory is never far from us on Haloween. I made a batch and they were gone in 24 hours.
(And I may have made two batches, but cooked the syrup too long and they are as hard as a rock! So if you make these, be careful and do not overcook them. I had to make a call in to my aunt and she rescued me for the second, perfectly made batch!)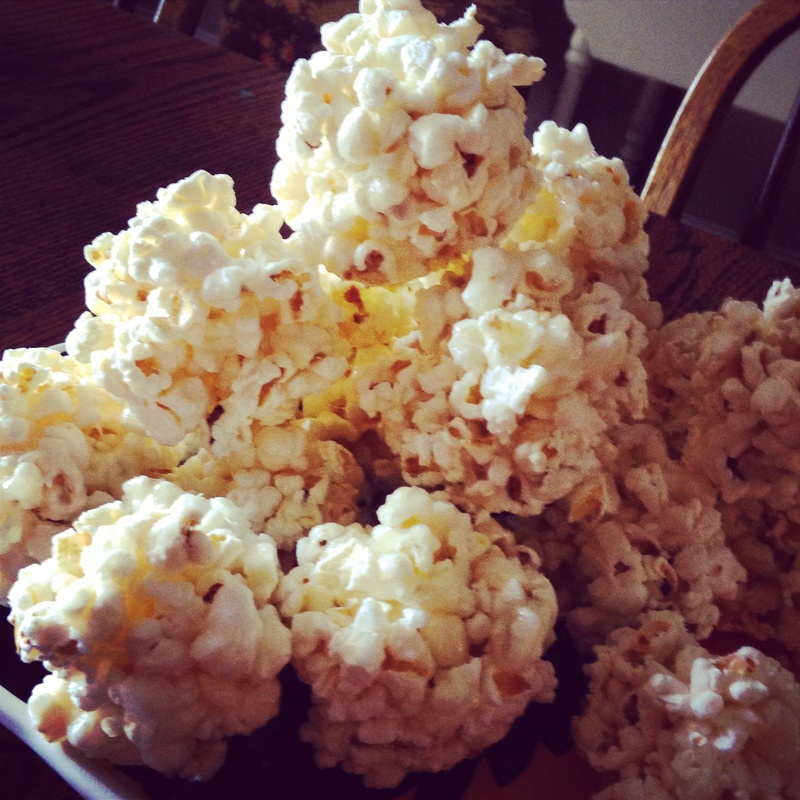 Ingredients

1 1/2 bags popped popcorn (check ingredients & remove kernels)

1 cup karo syrup
2 cup white sugar
1 Tablespoon butter
2 T vinegar
1/2 Tablespoon vanilla (Adam's or Madagascar)


1 teaspoon baking soda.

Directions
Line a cookie sheet with foil and pour popped popcorn on the bottom of the sheet. Combine karo syrup, sugar, butter, vinegar and vnailla in a large pot. Cook until soft ball stage (335F) DO NOT OVERCOOK. It is better to be under than over.  Add 1 teaspoon of baking soda & stir quickly. (It will start to bubble) Pour over popcorn and make balls. You may want to use a spoon to stir the syrup & popcorn a bit & then lather your hands with butter. The butter reduces the heat as you make the balls. It will be HOT.
Enjoy! And try to save one for yourself!

What is fall without pumpkin? What's fall without eating pumpking baked goods! These cookies are wonderful and confession, Mr. Murray and I have used these as our morning breakfast cookie for the last two weeks! For a sweeter tooth, add a powdered sugar icing, but we thought they were perfect without it!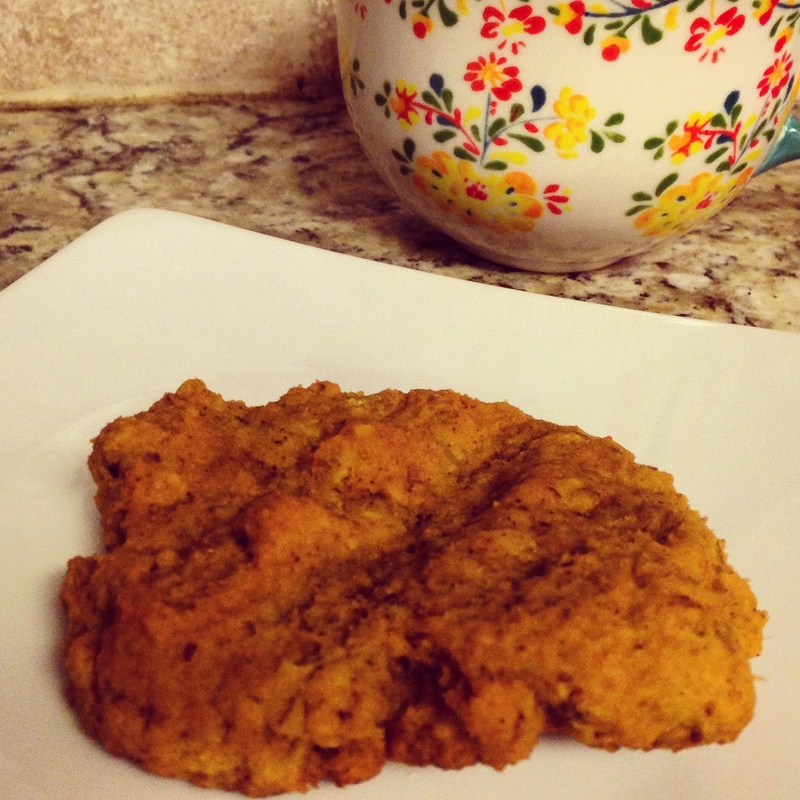 Ingredients:

2 cups Gluten-free all-purpose flour
1 1/3 cups rolled oats (Bob Red Mills)
1 teaspoon baking powder
1 teaspoon baking soda
1 teaspoon xanthum gum
1 1/2 teaspoons ground cinnamon
1 teaspoon ground ginger
1 teaspoon pumpkin pie spice
1 teaspoon fine kosher salt
2 sticks (8 ounces) unsalted butter, at room temperature
1 cup packed dark brown sugar
3/4 cup granulated sugar
1 large egg, at room temperature
1 teaspoon vanilla extract (McCormick

1 (15-ounce) can pumpkin purée

Optional Icing:
1 1/2 cups powdered sugar, sifted
3 tablespoons water or milk
Directions

Heat the oven to 350°F. Line 2 baking sheets with foil paper; set aside.
Whisk the oats, gluten-free flour, baking powder, baking soda, xantham gum, cinnamon, ginger, pumpkin pie spice and salt in a medium bowl; set aside.
In a large mixing bowl, place the butter and sugars and using a paddle attachment beat on medium speed until lightened in color and fluffy, about 5 minutes. Stop the mixer and scrape down the paddle and the sides of the bowl with a rubber spatula.
Add the egg and vanilla, return the mixer to medium speed, and beat until well combined, about 30 seconds. Stop the mixer and scrape down the paddle and the sides of the bowl.
With the mixer on low speed, add half of the reserved flour mixture and mix until just incorporated. Add half of the pumpkin and mix until just incorporated. Repeat with the remaining flour mixture and pumpkin.
Using a spoon or table spoon, drop the dough on the baking sheet. With a clean hand smash each cookie, or use a fork, so that it is about a half inch in height. *Store remaining dough in the refrigerator until it's time for the next batch!

Bake for 22-25 minutes, or until the cookies are golden brown.

Cool & Enjoy

My brother called the family together to eat an awesome smoked ribs dinner! (gluten-free). I was in charge of dessert, so Mr, Murray requested strawberry cheesecake.  I didn't have time to labor over a full one, so made these mini ones.  They are quick, bite size bites that will leave your tastee wanting more.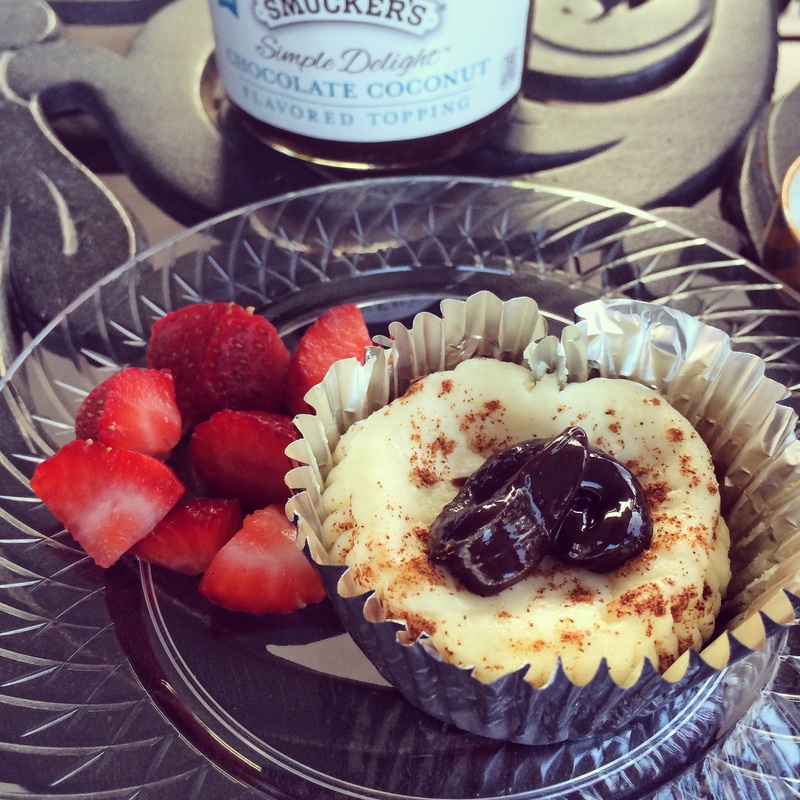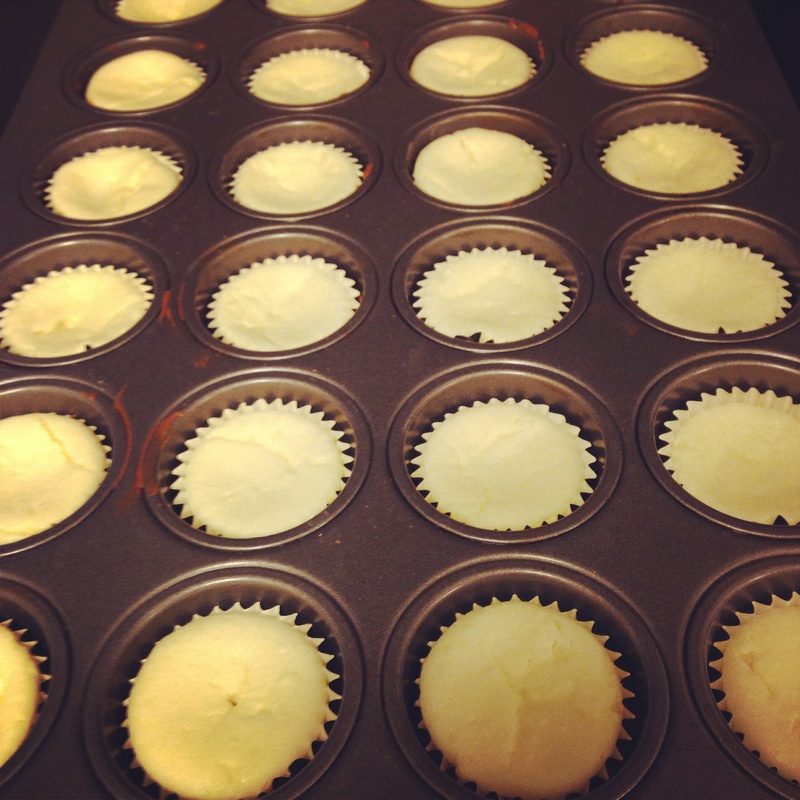 Ingredients
8 Smoreables
2 eggs
3/4 cup sugar
2 boxes of cream cheese (8 oz. philadelphia)
1 tsp vanilla
Directions
Preheat oven to 350 degrees F. Line miniature muffin tins with miniature paper liners.
Crush the smoreables, and place 1/2 teaspoon of the crushed vanilla wafers into each paper cup.
In a large mixing  bowl, beat cream cheese, sugar, eggs and vanilla until light and fluffy. Fill each miniature muffin liner with this mixture, almost to the top.
Bake for 15 minutes. Cool. 
*Before you place  them in the oven, sprinkle coffee granules, cinnamon or cocoa for an alternative taste!
These are simply divine.  One of my 'poor pity' me moments after being diagnosed with celiac was when I'd walk into a certain airport and there was the amazing, intoxicating smell of Cinnabon.  I'd waft and then walk away eating dry fruit that I had deydrated prior to my trip.  Well no more do I 'pity' myself.  My only problem is not eating the entire pan after I make these.
Amarillo Magazine did a quick video, so if you are more visual click here.
photo by Shannon Richardson @ Amarillo Magazine
Ingredients
Proof yeast:
1 package yeast
1/4 cup sugar
2/3 cup warm milk
1 tablespoon melted butter
Dry ingredients:
1 1/2 teaspoons xanthium gum
1/2 teaspoon baking soda
1/2 teaspoon salt
1 cup Arrowhead Mills gluten-free all-purpose baking flour
1/4 cup tapioca
1/4 cup almond flour
2 tablespoons ground flaxseed meal (optional)
Wet ingredients:
1 egg
1/4 cup oil
1 1/2 teaspoons vanilla
Filling:
1/2 cup brown sugar (brown for maple taste or use white sugar)
1/4 cup cinnamon, or to taste
Icing:
3 to 5 tablespoons butter
3 tablespoons softened cream cheese
3/4 cup powdered sugar
1 teaspoon vanilla
2 to 4 tablespoons milk or water (optional)
Directions
Grease and lightly flour pie plate with rice, all-purpose gluten-free, tapioca flour or corn starch. Cover an 11-by 13-inch cutting board or bottom of cookie sheet with plastic wrap. Dust with thin layer of tapioca flour. Preheat oven to 350 degrees. Combine yeast and sugar in large mixing bowl. Microwave milk and 1 tablespoon butter until warm; whisk into sugar-yeast mixture and set aside. In medium-size bowl, sift or whisk in all dry ingredients; set aside. In small bowl whisk together wet ingredients; add to proofed yeast. Mix briefly; slowly add flour mixture. Turn mixer on medium-high and beat for 1 ½ minutes (no more than 2 minutes).
Place combined dough on prepared surface and add another layer of plastic wrap. Roll out dough to about ¼ inch thick; it should cover entire board. You can now wrap dough, place in refrigerator, and finish rolls the next morning. Or, peel off top layer of plastic and spread softened butter onto dough, leaving a ½-inch untouched edge. In small bowl, combine brown sugar and cinnamon. Sprinkle mixture over butter. Use plastic wrap as a guide and begin rolling dough back toward opposite side (watch plastic wrap so it doesn't get stuck). Roll tightly, then dust with gluten-free flour. Cut into 8 pieces; place into greased pie plate.
Let rise for 15 minutes. Meanwhile, beat butter, cream cheese and powdered sugar until smooth. Add in vanilla. For thinner icing, add 2 to 4 tablespoons milk or water. Cook rolls for 25 to 27 minutes or until golden brown. Ice immediately.
Makes 8 servings
This is one too good for words.
And honestly, I find my sinful nature coming out and saying, "No! Don't share! Sell this one!" or "Be like that relative that purposefully leaves out an ingredient, so people will always come to you."  And then the Holy Spirit convicts me and reminds me, "It's so much better to give than receive." And trust me, this one is so good. But first some background...
This was my favorite cake pre-gluten free days. My mom (the best cook I know) would make this constantly growing up. Perfect for potlucks, bereavement, comfort days, rainy days, all days.  In highchool, this was the break-up cake. You see, it never failed, a friend would call saying her and the boyfriend had broken up and wanted to come over to vent. I'd hang up, walk into the kitchen and this would come out. This and a Dr. Pepper cured all broken hearts.
Then in college it became the "get a date cake" or "he will for sure ask for you number cake".  And now that I'm 'Murried' and gluten free, it's become the 'I can't believe it's not butter cake!" Ok not really, but they will say, "I can't believe it's gluten free!'
So enjoy. Really, you will enjoy it.  No icing needed, melts in your mouth and best of all, FINALLY available for gluten free. This celiac, can have my cake and eat it too.

photo by Shannon Richardson, Eat Drink & Be Murray featured on Amarillo Magazine

Gluten-free Chocolate Chip Pudding Cake
Ingredients
1 package Kraft gluten-free instant vanilla pudding
1 package Kraft gluten-free instant chocolate pudding
1 box Betty Crocker gluten-free yellow cake mix
4 eggs
1/2 cup oil
1 1/2 cups water
1 teaspoon vanilla
1 bag (2 cups) Enjoy Life chocolate chips
Directions
Preheat oven to 375 degrees. Grease Bundt pan with oil. In large stand-mixer bowl, beat eggs, oil, water and vanilla; slowly add instant puddings and cake mix. Mix until well combined. Stir in chocolate morsels. Pour in Bunt pan and bake for 45 to 55 minutes, or until knife inserted in center comes out clean.
Makes about 24 servings
Products are constantly changing; always check ingredients to verify gluten-free. Kraft does not hide any gluten in their ingredients.
Happy Birthday to Mr. Murray!
I find great joy when cooking from scratch. However I'd been given some great g-free products by sweet friends ... and one can't deny, Betty Crocker does a great job! This cake may look complicated, but it's so simple; and actulally I think easier becuase you can do it two days before or a little each day!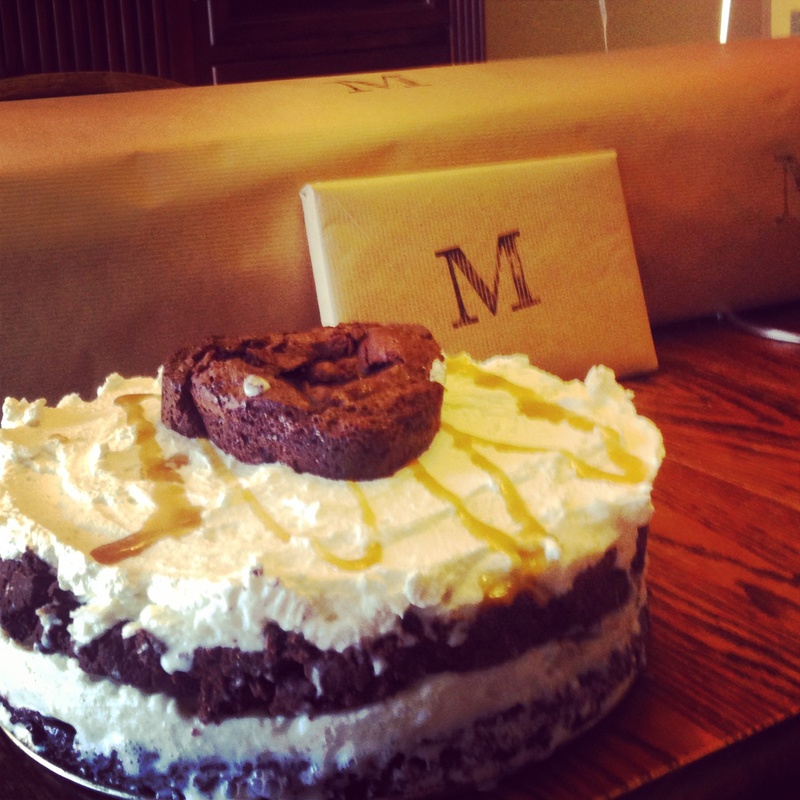 Ingredients & Directions by Layer
Layer 1 - Brownie

1 box gluten-free Betty Crocker Cake Mix
2 eggs + 1/2 stick fo butter (melted)
Preheat Oven to 350 F.  Grease bottom of spring foam pan. Stir brownie mix, butter & eggs in medium bowl until well blended (batter will be thick). Spread in pan about 1/2 in thick. Put remaining on greased cookie sheet or mold of choice.
Bake 24-28 minutes or until a toothpick inserted 2 inches from side of pan comes out almost clean; cool.
---
Layer 2 - Ice cream

softened vanilla bean ice cream (Blue Bell)
Add softened ice cream about an inch thick over COOLED brownie.  Place in the freezer until frozen (about 45 minutes to an hour).
---
Layer 3 Chocolate Cookie (Great by itself or sandwhiched with ice cream)

1 box gluten-free Betty Crocker sugar cookie mix
1 sitck of butter(not melted) + 1 TBSP of water+1TBSP gluten-free vanilla+1 egg
7 TBSP unsweetened cocoa powder
Directions
Heat oven to 350 F.  Combine cookie mix and cocoa powder thoroughly.  Add softened butter, water, vanilla & egg in medium bowl until soft dough forms.
Put in refrigertaor for 5 minutes.
Drop dough by rounded tablespoons 2 inces apart onto ungreased cookie sheet. Bake 10-13 minutes. Cool Completely.  Pull frozen brownie ice cream and layer cookies.  I made five fit perfectly and then cut thirds with remaining cookies until it was completely filled.
Place back in freezer. 
---
Layer 4 - Whipped Frosting

3 cups whipping cream
5 TBSP granulated sugar
2 tsp vanilla
Chill mixing bowl and whisk attachment in freezer for 5 minutes (or fridge for 20).  Add 3 cups whipping cream and whisk on high until it just becomes solid.  Slow down the speed and gradually add sugar. Continue to whisk until soft peaks form.  Add vanilla and slow whisk to 'stir' or hand whisk until thoroughly combined.
Layer over cookies.
----
Layer 5 - Caramel Sauce

1 cup brown sugar
1/2 cup whipping cream (or half & half)
4 TBSP butter
1 TBSP vanilla.
On medium-low combine brown sugar, cream & butter in a sauce pan, whisk constantly for 5-7 minutes. Once it becomes thick, add the vanilla and whisk for another minute or two. Transfer into sealable fridgerable container; serve immediately OR place in fridge until you are ready to serve on/with ice cream cake! 
'Unspring' the pan and serve!!!  When you're ready to store, I put the spring foam pan back on prior to placing it in the freezer.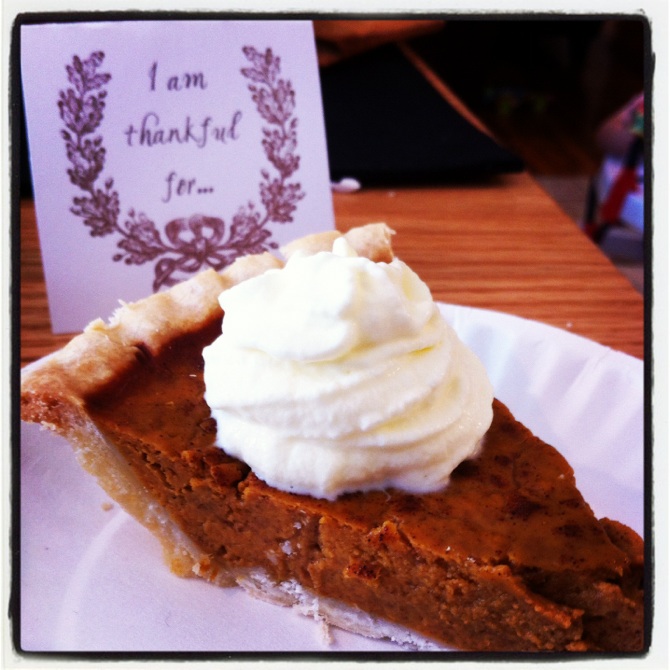 Ingredients
1/4 cup Honey
1 Tablespoon ground cinnamon
1/2 teaspoon salt
1/2 teaspoon ground ginger
1/4 teaspoon ground cloves
2 large eggs
1 can (15 oz.) 100% Pure Pumpkin
1 can (12 fl. oz.) NESTLÉ® CARNATION® Evaporated Milk
1 Gluten free Kinnikinnick Pie crusts (2 - 8" unbaked pie shell)
Directions
MIX cinnamon, salt, ginger and cloves in small bowl. Beat eggs in large bowl. Stir in honey, pumpkin and sugar-spice mixture. Gradually stir in evaporated milk.
POUR into both pie shells evenly.
BAKE in preheated 425° F oven for 10 minutes. Reduce temperature to 350° F; bake for 30 to 40 minutes or until knife inserted near center comes out clean. Cool on wire rack for 2 hours. Serve immediately or refrigerate. Top with whipped cream before serving.
/